MTI recognized at American College of Gastroenterology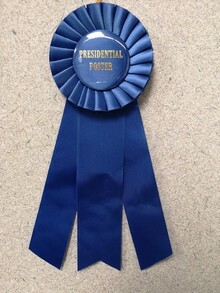 MTI's poster entitled "Urine Metabolomic Biomarker Panel for Colorectal Cancer" was recognized as a Presidential Poster at the ACG 2018 Annual Scientific Meeting in Philadelphia. Fewer than 5% of accepted abstracts each year receive this distinction for high quality, novel, unique and interesting research.
In the poster, we presented our latest finding on urine metabolomic biomarker panel for colorectal cancer with prospective urine samples collected at 3 research sites, including University of Alberta (UA), Memorial Sloan Kettering Cancer Center (MSKCC), Obafemi Awolowo University Teaching Hospitals (OAU). A single predictor for CRC, using only two metabolites, was identified that had excellent and good accuracy profiles, respectively: Canada, AUC 0.868; and Nigeria, AUC 0.854. This could serve as a potentially "universal" metabolomic biomarker panel independent of age, diet, and ethnicity that has potential clinical application for population-based CRC screening using easy-to-collect, urine samples. A large-scale, multi-country trial is planned for further validation.